Use Case 2
Segment your contacts and perform data-driven marketing activities
How well do you know your customers? Do you know which customers are interested in what part of your business? Where do you base your marketing activities?
For example, you have a lot of pink women's shoes in your stock and you want to melt this stock quickly with a campaign. Do you know how and through which channels you can reach women who like pink shoes?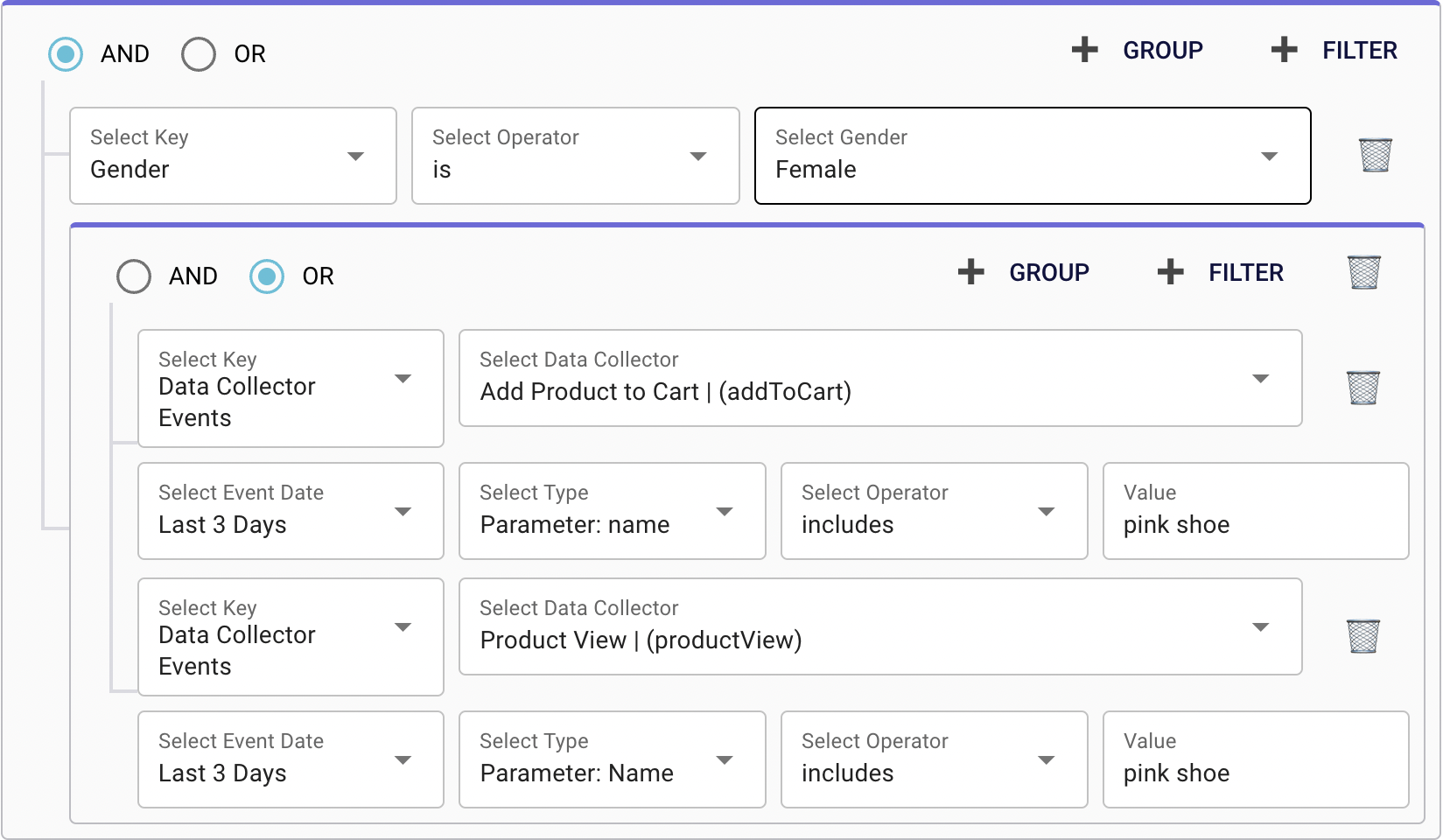 01
Track
Track your contacts from multiple sources with our data collectors and discover them deeply.
02
Visualize
Visualize the collected data and gain meaningful insights. See the big picture at a glance.
03
Segment
Segment your contacts based on their interests, past activities and a wide variety of criteria.
04
Engage
Reach the segments through about 20 different channels like Email, WhatsApp, SMS, Push and more.